The National Police Chiefs' Council (NPCC) logo is displayed on the front of all 18+ cards, alongside the UK Home Office's SIA (Security Industry Authority) logo.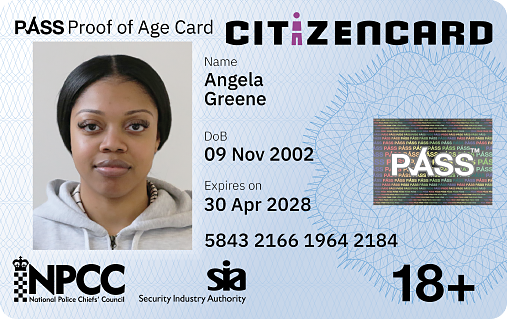 Suffolk's Assistant Chief Constable Rachel Kearton, the National Police Chiefs' Council (NPCC) lead for alcohol harm and vulnerability, is urging customers to use the new cards as photo ID instead of passports:
Home Office Minister Victoria Atkins MP has also welcomed the new 18+ card design:
CitizenCard can be used as photographic identification and proof of age for domestic flights, entering festivals, bars & pubs or any other place you need ID.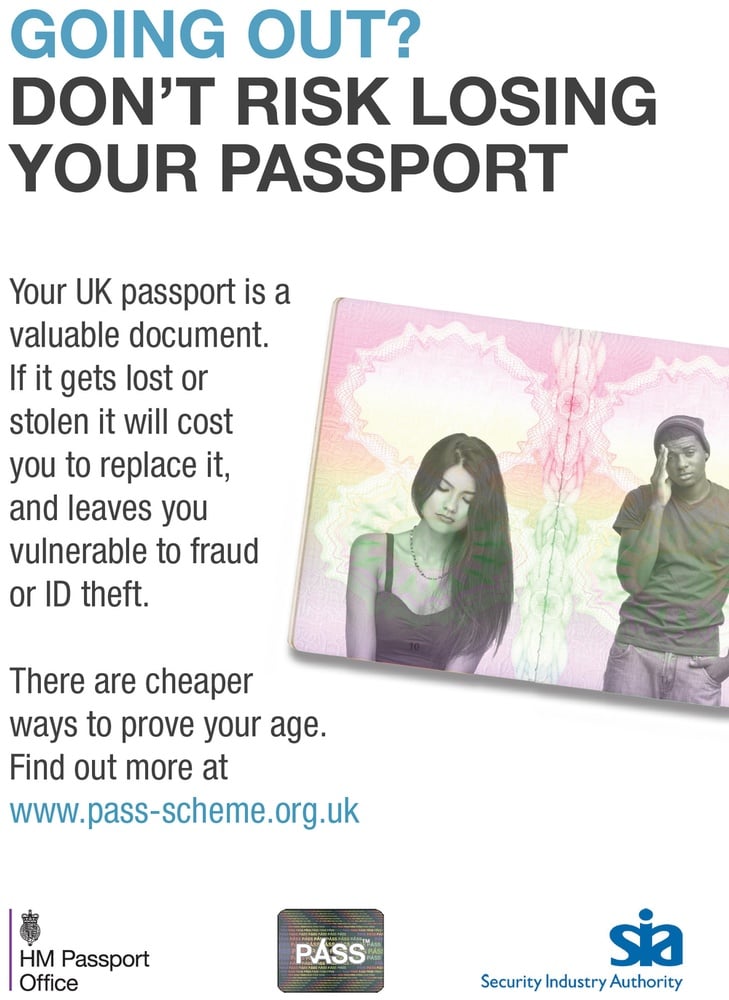 We have worked with the UK Home Office since 2001 and in December 2016 the "Leave your passport at home" campaign was launched.
350,000 passports are lost each year, of which 175,000 are lost on nights out in pubs, bars and nightclubs.
The UK passport is a valuable document, and if a lost passport ends up in the hands of a criminal, they may attempt to use it in a number of illegal activities, including money laundering and identity theft. Passports are also expensive documents to replace.
The campaign encourages people to leave their passport at home and use a PASS photo ID card such as CitizenCard instead.