Yoti CitizenCard - the UK's ID solution
A Yoti CitizenCard is the perfect ID solution making it safer for young people to prove their identity online and in person. The Yoti CitizenCard, which can be used to create cardholder's identity on the free Yoti mobile app, bears a PASS (Proof of Age Standards Scheme) hologram endorsed by the Home Office. In addition, the 18+ photo ID card displays National Police Chiefs' Council (NPCC) and Home Office Security Industry Authority (SIA) logos.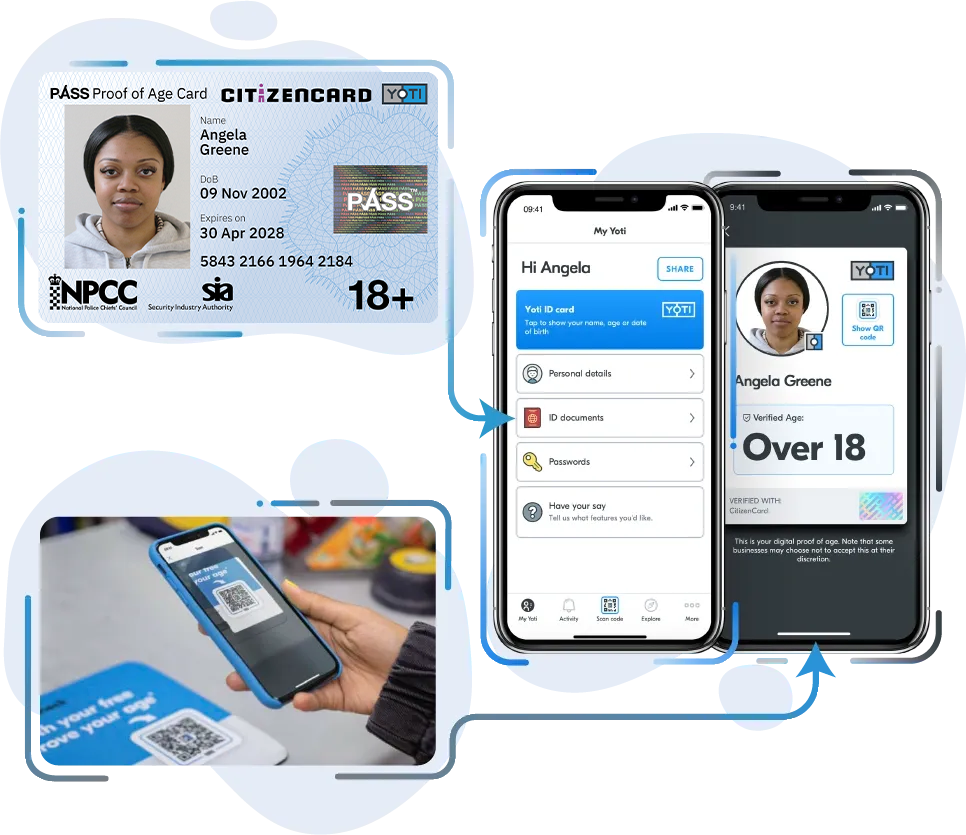 The Yoti CitizenCard makes it easier for you to prove your identity online and in person. The Yoti CitizenCard is a government-approved ID that can be added to the Yoti app to create a reusable digital ID.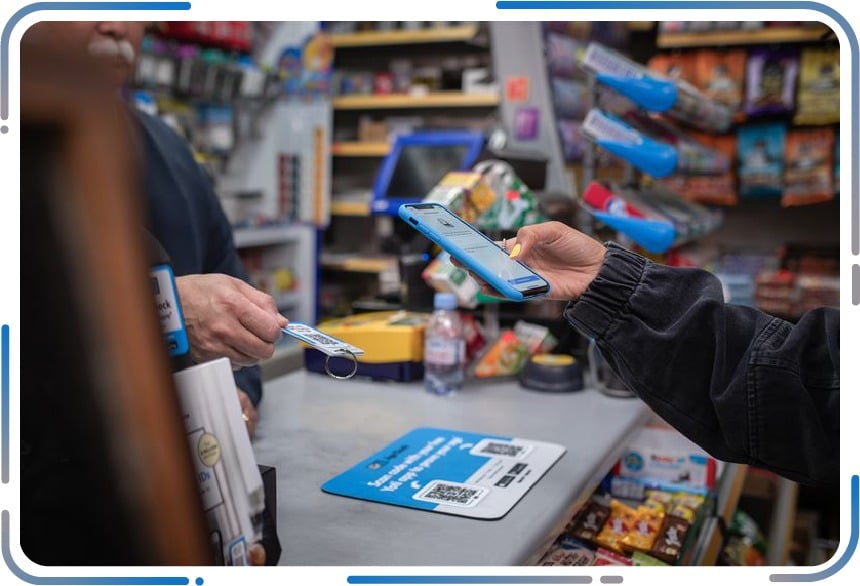 Your ID on your phone
Yoti is the free digital ID app that gives you a safe way to prove your identity or age to organisations using your phone.
What you can do with your digital ID:
prove your identity to businesses and individuals
prove your age online and at over 12,000 convenience stores in England and Wales (not for alcohol)
securely store and share credentials issued to you by third parties, including staff ID cards and health test results
manage all your logins with Yoti's free password manager.
Creating your Yoti is easy with Yoti CitizenCard
Once you've received your physical Yoti CitizenCard, adding it to your Yoti app to create a secure digital ID is simple.