Yoti CitizenCard - the UK's ID solution
A Yoti CitizenCard is the perfect ID solution making it safer for young people to prove their identity online and in person. The Yoti CitizenCard, which can be used to create cardholder's identity on the free Yoti mobile app, bears a PASS (Proof of Age Standards Scheme) hologram endorsed by the Home Office. In addition, the 18+ photo ID card displays National Police Chiefs' Council (NPCC) and Home Office Security Industry Authority (SIA) logos.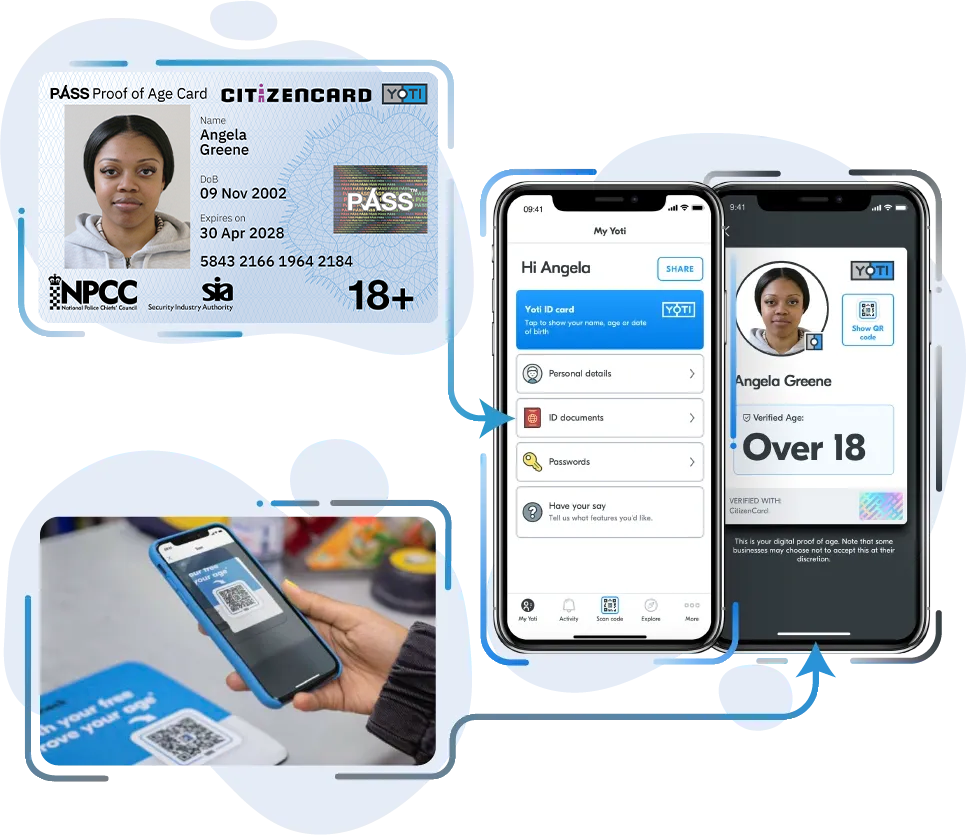 Yoti is a free app that lets people prove their age and identity to businesses, verify the details of people online and log in to websites without having to remember passwords. The Yoti CitizenCard can be used to create a Yoti account (see below).
You can scan Yoti's QR code using the Yoti app to prove your age (excludes alcohol; to buy alcohol you must show your CitizenCard or other physical ID) in thousands of shops in England & Wales. Look out for the Age Check logo in shops near you.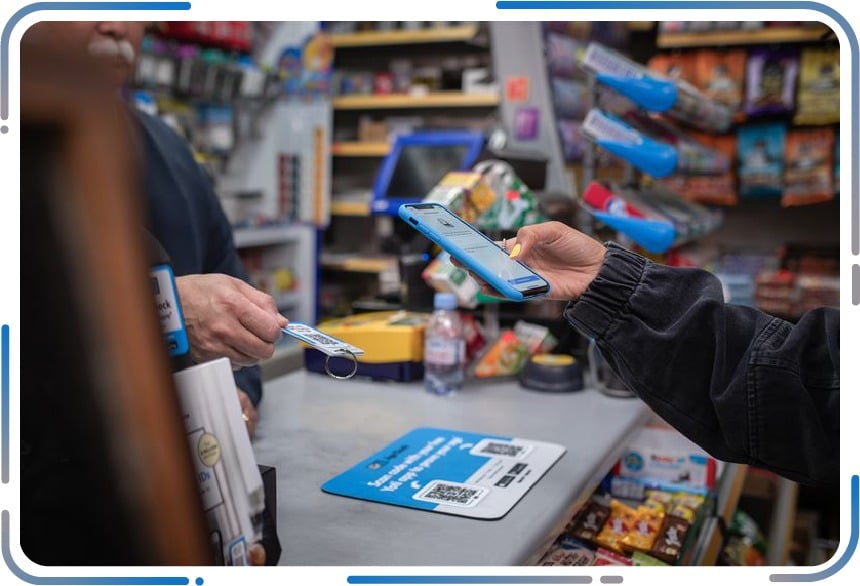 The Yoti CitizenCard brings you all the benefits of a physical CitizenCard but it also allows cardholder to create their identity on the free Yoti mobile app. Andrew Chevis, CitizenCard's CEO, explains:
"The combination of a CitizenCard in the wallet or purse and Yoti's digital identity app puts young people firmly in control. I'm excited by the potential of this."
So why get a Yoti CitizenCard ?
it offers all the benefits of a CitizenCard plus it allows you to create your identity on the free Yoti mobile app
Your Yoti ID then lets you:
confirm the people you meet online are who they say they are
prove your age online and in stores (excludes alcohol)
log in to websites without passwords
Creating your Yoti is easy with Yoti CitizenCard
Once you have your Yoti CitizenCard and Yoti phone app creating your Yoti secure digital ID is simple.